U.S. officials discuss abolishing tariffs on Chinese goods to reach a trade agreement
Date:2019-01-18 Hits:85
The Wall Street Journal reported Thursday that the U.S. Treasury Secretary is considering a proposal to abolish tariffs on some or all Chinese products in order to advance Sino-U.S. trade negotiations. The news boosted the U.S. stock market, with the Dow Jones Industrial Average rising 1% and then falling.
The Trump administration promised the two senators that it would set up an exemption mechanism for the next round of tariffs on Chinese goods. If the United States and China fail to reach a trade agreement by March 1, the United States will raise tariff rates on $200 billion of Chinese goods from 10% to 25%. Republican Senator Pat Toomey of Pennsylvania and Democratic Senator Doug Jones of Alabama have asked the Office of the United States Trade Representative to establish a mechanism to allow some importers to apply for exemptions when new tariffs take effect. The United States has adopted similar tariffs on about $50 billion of Chinese goods.
The Office of the United States Trade Representative wrote back to Toomey and Jones that exemptions would be allowed. "If the tariff rate on goods involving $200 billion is raised to 25%, the Office of the United States Trade Representative will initiate appropriate exemption procedures," the letter dated 11 January wrote.
The Office of Trade Representatives said that approval of exemption applications would be based on whether related products could only be obtained from China, whether tariffs "would cause serious economic damage to the interests of the applicant company or the United States" and whether the product was of strategic importance.
There is no exemption procedure under the current 10% tariff rate on $200 billion of goods. Toomey said in an email statement that tariffs are a tax that harms American consumers and workers. "While I appreciate the exemption procedure set up by the Office of the United States Trade Representative for goods taxed in the third 301 survey, I hope that the government and China can reach an agreement to end the emerging trade frictions and withdraw these tariffs," Toomey said.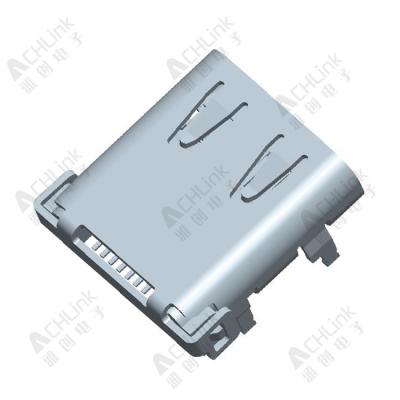 Vietnam Data Line Factory is a company specializing in the development, design, manufacture and sale of USB2.0 data line, USB 3.0 data line, Type C data line, network line, data line and other connection lines. It has a complete and scientific quality management system, which has passed the certification of ISO9001 international quality management system; National Consulting Hotline: 86-755-88210101-3, you can also click on the online consultation details. :