Update on Sino-US trade war Trump can't contain China?
Date:2019-01-21 Hits:75
According to a recent report on the website of Hong Kong's South China Morning Post, former U.S. trade representative Zoellick publicly reminded Trump that "you can't contain China".
Donald Trump's action to separate the United States from China's economy is doomed to fail. Robert Zoellick, a former U.S. trade representative and President of the World Bank, warned that "you can't contain China".
Concern about China's potential control over future technology is one of the main drivers of the trade war launched by the United States. Trade wars are widely seen as an attempt to curb China's rise.
The trade war is also seen as a way of forcing American companies to divert their supply chains out of China in order to reduce the degree of integration between the two superpowers.
Zoellick told reporters on the margin of the Asian Financial Forum held in Hong Kong on April 14: "Ambassador Lethizer's comments in the past have tried to suggest that you can separate the economies of China and the United States. But I think it will be very difficult. "You can't contain China," he added.
Zoellick said

tariffs

were the wrong way to correct the problem. "I don't think it's usually a good idea to shoot yourself in the foot in order to show others that you want to take action."
In fact, Zoellick totally disdained Trump's trade policies, refuting them as "transactional" and "protectionist". Zoellick experienced the process of China's accession to the World Trade Organization in 2001 as a trade representative of the United States.
"In the long run, I don't agree with Trump's trade strategy," Zoellick said. I think he's basically a protectionist.
On this point, he is in line with Mitch Cantor, the former U.S. trade representative. In an interview with the South China Morning Post last week, Cantor said that the White House had "anti-China" forces. Commenting on last week's trade negotiations in Beijing, he said: "There are some people in the White House who are anti-China, ostensibly and historically, which makes his work much more difficult."
"If we hadn't dealt with it with tariff sticks, we could have used a way to bring more countries together to get China to the negotiating table, and this way would have won more support from China," Zoellick said. He claims that tariffs will prove more harmful than beneficial to the U.S. economy.
"You have to ask yourself how tariffs affect your own economy," he said. The $200 billion tariff is mainly aimed at intermediate industries. Fifty to 60 percent of U.S. imports are used to produce parts and raw materials for other products. If you want to reduce your competitiveness, then you can increase the cost.
Asked if he expected the Chinese and American negotiators to reach an agreement before the March 1 deadline, Zoellick said that if the U.S. stock market continued to perform poorly, the possibility of an agreement would increase.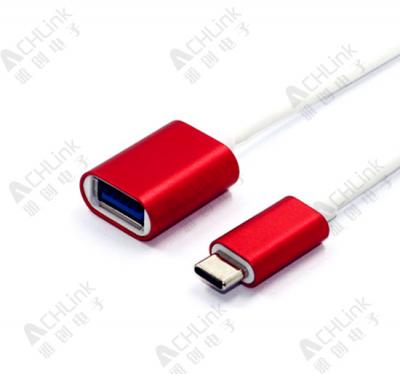 Vietnam Mobile Data Line Factory
is a company specializing in the development, design, manufacture and sale of USB2.0 data line, USB 3.0 data line, Type C data line, network line, data line and other connection lines. It has a complete and scientific quality management system, which has passed the certification of ISO9001 international quality management system; National Consulting Hotline: 86-755-88210101-3, you can also click on online consultation. Details: