US cuts or cancels tax increases on some Chinese products? US side: Fake.
Date:2019-01-23 Hits:97
"Debate within the United States to cut or
abolish tax
increases on some Chinese products" - Although the Wall Street Journal's report on the 17th was "rumored" by the U.S. Treasury Department less than a day ago, the "signs of easing trade friction between China and the United States" caused a lot of comments in the U.S. media, and optimism also led to the rise of the U.S. stock market. The report also revealed that Trump was pressing U.S. Trade Representative Lethizer, a hawk in the government, to avoid escalating trade frictions between China and the United States.
The Wall Street Journal quoted unnamed sources as saying on July 17 that US Treasury Secretary Mnuchin recently proposed at a series of meetings the elimination of tariffs on some or all Chinese products, with the aim of encouraging Beijing to make more concessions in subsequent trade negotiations. "Mnuchin raised the possibility of Abolishing Some tariffs when he met with Liu He, Vice Premier of the State Council, on January 30," but the report also said that the proposal was opposed by Lethizer, who feared that any concession by the United States "could be seen as a sign of weakness". According to the article, none of these discussions reached the level of Trump.
The news on the 17th led to the rise of U.S. stocks, 18 U.S. stocks continued to open high. However, CNBC website quoted a spokesman for the Treasury Department as saying on the 17th that "neither Mnuchin nor Letheiser has made any suggestions to anyone about tariffs or the content of China's trade negotiations, and the trade negotiations with China are ongoing and far from over." According to the Washington Post, Mnuchin is widely regarded as a "pigeon" on trade issues with China. He is mainly concerned about the impact of long-term trade conflicts on the US market and economy. It is not surprising that he made such proposals, while Lethizer and Navarro, the director of the White House National Trade Commission, are determined to pressure China to achieve changes in relations with China. According to the article, "Trump's government has been divided for a long time on what is the best policy toward China."
According to the Wall Street Journal, Trump has always supported Lettershire's tariff strategy in past discussions on Sino-US trade issues, but this time, according to people familiar with the matter, the president made it clear that he wanted to reach an agreement and was forcing Lettershire to enter into a deal with China to avoid escalating friction. Reported that participants in the Sino-US trade negotiations said that Lethizer recently also showed "signs of moderation".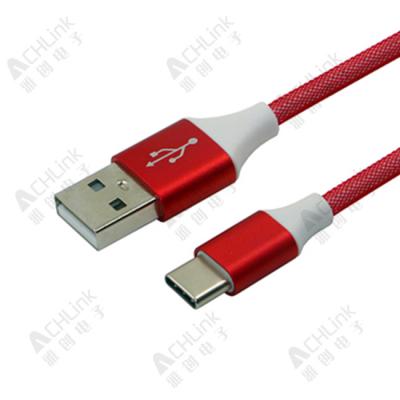 Vietnam Data Line Factory is a company specializing in the development, design, manufacture and sale of USB2.0 data line, USB 3.0 data line, Type C data line, network line, data line and other connection lines. It has a complete and scientific quality management system, which has passed the certification of ISO9001 international quality management system; National Consulting Hotline: 86-755-88210101-3, you can also click on the online consultation details. :